Over the years I've worked with a few accounting firms. FW Accounting is the first firm I count as part of my virtual team. Their attention to detail makes it possible for me to get on with what I do best without having to worry about the finer details of my business's financial health. I send receipts and summaries once a month, sign documents online, contact them with any questions and get an immediate response. The most important aspect of this relationship is the fact that I trust them to see me right. If I'm missing something, forgetting something or have misunderstood something that could impact my business, they'll let me know. Excellent company. Excellent people. Thanks very much!

Tina Konstant
Peagle Productions Limited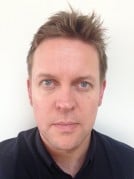 FW Accounting have been a huge support to me since I started my company four years ago and they provide me with all the advice and guidance I need to run my company – especially since I had no previous experience. The service I receive from FWA for invoicing, HMRC payment collections, pay slips and personal tax to name a few activities are all undertaken effortlessly which means I can concentrate on delivering the service my Ltd company provides, without me getting bogged down in the paperwork side of things. Highly recommended for anyone starting their own company or if you're thinking of changing your accountant.

James Ellerton
J & L Projects Ltd.

Having FWA set up and deal with all relevant documents and registrations was a simple and painless exercise. Advice from Donnie Robertson was down to earth and simple through to appointment of my Account Manager John Cullion who is always available to discuss any queries that I may have. Advice and updates are always sent to me promptly after any enquiry I make. Thanks to John I can get on with my day job and leave all the business side to him and FW Accounting. Many thanks gents and wishing you continued success.

Roy Hall
RH Hire Limited

I have a really good relationship with my dedicated Account Manager Donnie Robertson and I know my queries are always dealt with promptly. As a busy contractor this gives me the peace of mind that I know what is due and when.

John Morrison
J S Morrison Services ltd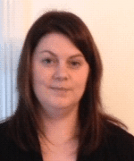 The best thing about FW Accounting is the way they can explain things to me without all the jargon. They are always at the end of the phone when you need them and always quick to reply to my questions.

Shelley Kingsley
Kingsley Electrical & Instrumentation Design Limited

I have been with FW Accounting for over 10 years and encountered nothing but stress free business accounting, only recently they again went over and above the expected level of service by helping me out with several documents to secure a mortgage, which was on a personal basis. My experience during this relationship has been nothing but good.


Colin Bannerman
Bannerman Design Limited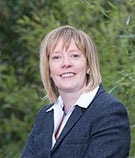 After deciding to take the plunge and set up as a freelance consultant in events and marketing, I was really keen to get started straight away. FW Accounting took all the pressure off in terms of setting up my company for me and ensuring I had the correct insurances in place to underpin my business

Katrina

We have engaged the services of FW Accounting for more than 10 years now. During this time FW's performance has been first class. The service package that we have includes Invoicing, Personal & Corporation Tax calculation and processing, monthly Business Snapshots, Annual Accounts Preparation and Processing, Personal Tax form preparation and processing.
I would highly recommend FWA to any small business to deliver all the support you will need.

Iain Galbraith
Galpro Ltd

Setting up my business was made easier with the help I received from FW Accounting and the fact I have dealt with the same person from the start of trading to date gives me confidence that my personal interests are well taken care of.

Barry McIntosh
BDM79 Limited

I have been a client of FW Accounting for over 10 years now. Over the years I have seen continuous improvement to the point where they now run such an efficient, comprehensive and helpful service that I would be hard pressed to find an equivalent elsewhere. I would definitely recommend FW to anyone looking for professional, friendly, comprehensive and straightforward support services.



Roger Philip
Caprius (UK) Limited

The excellent services provided by FW Accounting is the main reason my company is still trading. As a complete novice in 2011 it was reassuring for me to have a dedicated person dealing with my accounts who I could call upon whenever required. They have never failed me and continue to impress right up to present day.


Iain Scott
IDMS Engineering Limited

As a complete newcomer to Business Company accounting, I would have no hesitation in recommending FW Accounting. My business queries, and there are many, are dealt with in a timely and efficient manner, the staff are friendly, helpful, reliable and trustworthy. To summarise, I am more than happy in the service they provide to me and my company.

Roy Dykes
RMD (UK) Consultancy Ltd

I have been with FW Accounting for over 3 ½ years now and I have been impressed with the service since day one. FW Accounting took care of my company set up and registration paperwork with ease, they also handle the day to day things that as a new contractor I would have struggled with, this allows me time to concentrate on what I like to do. Having a dedicated Account Manager ensures that they understand my business and can answer my questions in a straightforward and timely fashion. I have already recommended FW Accounting to many of my contracting colleagues.

Tom James
TGJ Consulting Ltd

I am continually impressed by the exceptional customer service that FW Accounting provides. If I have any questions I know that my dedicated Account Manager is able to deal with them in a straightforward manner that I am able to understand. The unique tax reserve service ensures that I am always up to date with Company Taxes and means I don't have to worry about HMRC deadlines. I have no hesitation in recommending FW Accounting.

Bruce Alexander
B.Alexander Contracting Limited

I have been using the services of FW Accounting for the last 4 years. I have been continually impressed with all aspects of the services that FW Accounting provide to my business. The customer service is second to none, with all my business queries dealt with in a very proficient manner. I have always found a friendly, reliable and helpful person to take care of my account. My account manager has been absolutely excellent assisting me with various queries associated to my company commencing a new project. I have had no hesitation in the past recommending FW Accounting to my colleagues and would recommend them to anyone who is considering starting a business.

Campbell Kennedy
Campbell Kennedy Services Limited